Tuesday, Oct 16
11 a.m. Pacific Time
Proper digital security is an essential piece of building a trustworthy organization. Nonprofits and charities rely on the goodwill of their donors and constituents to support them and their missions, so it's crucial that they have access to tools that will protect their data and infrastructure. In this webinar, Michael Enos, Senior Director of Community and Platforms at TechSoup, will teach you practical tools that your organization can use to ensure online security. We'll cover several major areas of digital security, including:
Social Media Safety

Maintaining Security In and Out Of the Office

Safety on the Cloud

Data Privacy and Protection
About the Speaker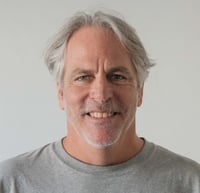 Michael Enos
Senior Director of Community and Platform, TechSoup

Michael Enos is Senior Director of Community and Platform for TechSoup. In his role, Michael directs dev-ops, enterprise infrastructure, information and technology security, and software development teams that build and support platform products and services. Michael earned his MBA from Santa Clara University.
Michael Enos's professional career in technology begin in 1996. Beginning as a system-admin for a bay area non-profit that served adults in need, he transitioned into a role as a technical consultant, developing data systems to help measure and track service quality to the individuals being served.