Thursday, Oct 11
11 a.m. Pacific Time
In its 10th anniversary year, Grameen America is reaching the milestone of investing $1 billion in the businesses of more than 100,000 low-income women entrepreneurs. The microfinance organization is on an upward and continued trajectory of growth, and they have been able to expand due to a number of factors that include investing in strong leadership, highly-skilled human capital, a culture of innovation, and, not least of all, technological platforms and tools that facilitate efficiency and financial sustainability. Join us for a conversation with Grameen America, funders, and microenterprise leaders as we discuss technology and growth in the microfinance sector. We'll discuss:
Partnering for scale

Technology platforms that enable product delivery, digitization of operations, and a seamless customer experience

Lessons learned on a journey to expansion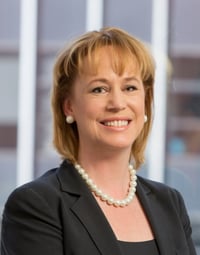 Colleen Galvin
SVP, Citi Community Development

Colleen Galvin is an SVP with Citi Community Development's NY Tristate Market. She leads a team of relationship managers with a portfolio of nonprofit and municipal partners across NY, NJ and CT. Citi Community Development leads Citi's commitment to economic empowerment for underserved individuals, families and communities through access to financial products/services, sustainable business solutions and innovative partnerships.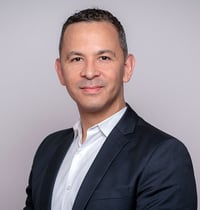 Sandy Fernandez
Director, Mastercard Center for Inclusive Growth

Sandy is a director of the Mastercard Center for Inclusive Growth where he is responsible for developing and implementing the Center's strategy and programs across the Americas. He has focused his career on delivering innovative solutions, strategies and enabling research and policy that drives insights on economic mobility and opportunity for the nonprofit and private sectors. He currently serves on the boards of Grounded Solutions Network and Veterans in Global Leadership and holds a M.P.A. from New York University and a B.A. from Boston University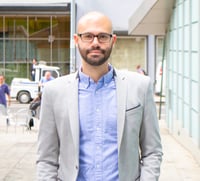 Marcus Berkowitz
Sr. Director Technology & Innovation, Grameen America
Mr. Berkowitz joined Grameen America in 2012 after serving as a Kiva Fellow in Ecuador, where he focused on streamlining and improving the flow of client data between Kiva and its intermediary. At Grameen America, he has focused on developing and maintaining a robust technology function to support operational scale. His background is in Latin American development and focuses on cross-cultural collaboration. Mr. Berkowitz holds a B.A. from Pitzer College, and he speaks Spanish and Portuguese.
Joyce Klein
Director of FIELD, the Aspen Institute
Joyce Klein is the director of FIELD at the Aspen Institute, which advances business ownership as an economic opportunity strategy. Ms. Klein assumed the leadership of FIELD in 2012, after working as a senior consultant since the program's inception in 1998. She is recognized as a leading expert on the field, speaking at national and regional industry conferences and being quoted in a variety of news media including The New York Times and National Public Radio's Marketplace.