Monday, October 29
11 AM Pacific Time

Mission-driven organizations can now raise capital in alignment with their values. Changes in securities laws, new intermediaries, and new financial tech (fintech) solutions make it easier for organizations to engage their supporters, both wealthy and not, as impact investors.
This session, led by expert John Katovich, Co-Founder of Cutting Edge Capital and Principal of Bequia Securities, will feature an overview of new fundraising strategies that deepen community engagement while raising revenue.
This session will also introduce SVX.US, based on the Canadian impact investing marketplace launching in the U.S. in partnership with Bequia Securities and its first offering, TechSoup. This session will serve as a useful case study for new ways to raise capital from your community.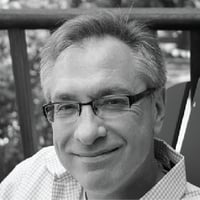 John Katovich
Founder, Cutting Edge Capital and Principal, Bequia Securities

John has over 30 years of experience as a securities lawyer and entrepreneur. He was General Counsel at the Pacific Stock Exchange and the Boston Stock Exchange and the Chief Regulator Officer for the NASDAQ subsidiary that regulates options trading. He also served as General Counsel for two technology startups where he participated in both public and private financings.

John is also a Principal with Bequia Securities, d/b/a SVX.US, an SEC-licensed and FINRA-registered U.S. broker dealer. John heads up the west coast branch of Bequia and is responsible for the facilitation of securities transactions on the SVX.US platform.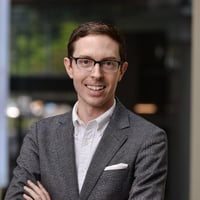 Adam Spence
Director, SVX.US / SVX.CA

Adam Spence is the Founder and Director of Social Venture Connexion (SVX) at MaRS. Adam helped found the MaRS Centre for Impact Investing and the School for Social Entrepreneurs – Ontario, he was Executive Director of the Ontario Association of Food Banks (OAFB) and he led a number of higher education and training organizations.

Adam has spoken to audiences across the country on issues related to education, poverty, and social finance and he has been featured in numerous media outlets, including CNN, TVO, CTV, CBC Television and Radio, BNN, Forbes, GlobalTV, the Toronto Star, the Financial Post, and the Globe & Mail.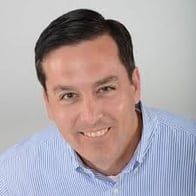 Ken Tsunoda
VP of Development, TechSoup

As vice president of development, Ken Tsunoda directs investment, grants management, and foundation relationships at TechSoup while also providing guidance to build NGOsource as the leading resource for grantmakers to obtain equivalency determinations.
With a career in management for nonprofit organizations, technology startups, and leading global firms, Ken brings informed experience to his role. He previously served as executive director of Sager Family Foundation, which incubates social ventures in conflict areas, including Rwanda, the West Bank, Pakistan, and Afghanistan. He worked as executive director of Young Presidents' Organization (YPO) Peace Action Network, a nonprofit initiative that mobilizes a global network of 20,000 business leaders to make an impact on issues such as regional conflict, poverty, education, and the environment. Other roles have included managing director at California Manufacturing Technology Consulting (a nonprofit economic development program) and international business positions in the United States and Japan.