Tuesday, August 14
11 a.m. Pacific Time
In recent years, maintaining a blog on your nonprofit's website has gone from a "nice to have" to a baseline component of your organization's online presence.

But beyond traditional blogs, video content such as animated explainers and even live-action shorts have also taken center stage as popular form of digital content. Producing these materials can provide a great deal of benefit to your organization and your ability to connect with community.
In this webinar, you will learn:
What "digital content" means
How your nonprofit can benefit from producing quality digital content
How to determine what type of content your nonprofit should produce
Best practices in the art of storytelling
Producing content: Logistics
Please contact webinars@techsoupglobal.org with accessibility requests for live captioning at least 72 hours prior to the event.

This webinar will be recorded and archived on the TechSoup website. Please register for this webinar to receive an email notification when the archive is available.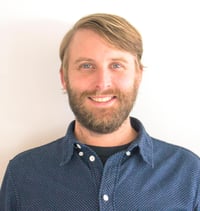 Stephen Jackson,
Digital Content Manager, TechSoup
Stephen Jackson is a digital content manager at TechSoup. He writes and produces blogs, articles, and videos, and coordinates the syndication and promotion of content across multiple channels. He holds a Master's Degree in Learning and Instruction from The University of San Francisco, and comes from a strong background in education, journalism, and media production.