Thursday, November 1
11 a.m. Pacific Time
As Giving Tuesday has grown to a global day of giving, this is a unique opportunity to engage with your donors, supporters, and volunteers — and raise some money! To help you get the most out of Giving Tuesday, this Webinar will discuss picking a campaign theme, focusing on your audiences, getting the timing right, inspiring millennials, making it viral, using video, harnessing social media and making your campaign multichannel.
About the Speakers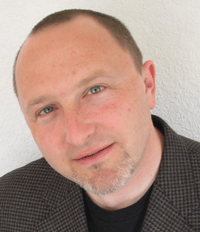 Michael Stein,
Senior Director of Partnerships, EveryAction
Michael Stein has been a writer and digital strategist to progressive social causes since the birth of the Internet. He is the author of three books and numerous articles chronicling the rise of digital engagement, mobile, and online fundraising. He is currently the Senior Director of Partnerships at EveryAction, a cloud-based online platform that offers tools for email messaging, fundraising, donor management, advocacy and organizing on a single unified CRM.