Tuesday, October 30
11 AM Pacific Time

Open source software allows anyone to freely read, study, modify and redistribute a software's source code with little restriction other than that free access is maintained. For a nonprofit, open source represents a fantastic opportunity to tap into some of the best technology out there, to engage with entirely new allies, and to reduce long-term technology costs for an organization.
Join the Case Foundation's VP of Interactive Strategies, John Jones, for a webinar where he will cover the following topics:
Discuss what open source is
How some nonprofits have been able to employ it to advance their work
How you may apply those lessons to your own organization
In addition, John will share some of the open source work the Case Foundation has been leading, which will include a demo of an open source project the Case Foundation has released.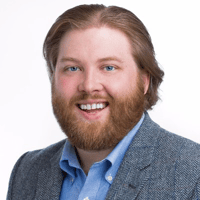 John Jones
VP of Interactive Strategies, Case Foundation

John Jones is the Vice President of Interactive Strategies at the Case Foundation. John leads technical strategy, interactive campaign development and the digital execution for the Foundation's programs and movements. He has a passion for technology and finding ways for it to both serve and lead the Foundation's efforts. A developer by education, you can often find John dissecting new technologies and research to discover what impact it can have.

John's focus is leading an initiative at the Foundation to engage the open source community. The Case Foundation sees the collaborative, transparent, and experimental aspects of the open source community as shining examples of the Foundation's Be Fearless approach to creating change.